To add purchase information to a wine you have in your cellar, you first need to identify the wine you would like to add information to, either by searching for the wine, scanning the wine label, scanning the Vinfolio barcode, or looking up the wine in Your Cellar.
Once you have identified your wine, tap the 'Purchase Information' square on the product detail screen.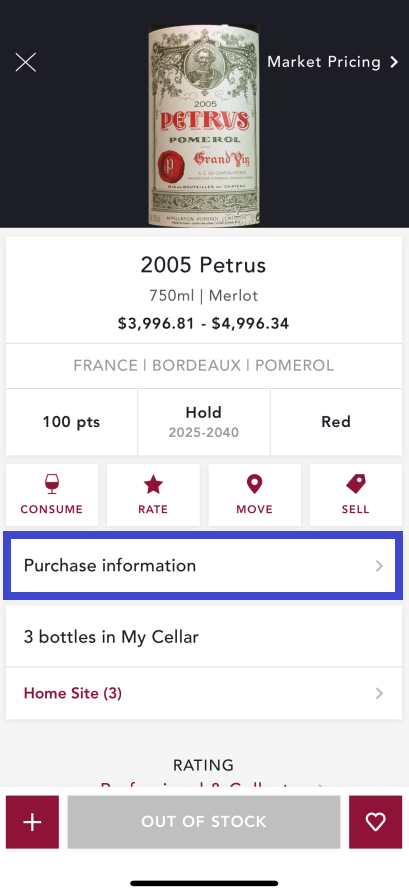 Tap 'Edit' in the top right corner of the Purchase Information screen to edit this information. Fill in your purchase details, and hit 'SAVE'.