To scan a label, tap the 'SCANNER' icon in the bottom navigation of the app. This will launch our label scan feature. Position the wine label in the range shown on screen and tap the white circular button. Once you have a clear photo of the label, tap 'USE' in the top right corner.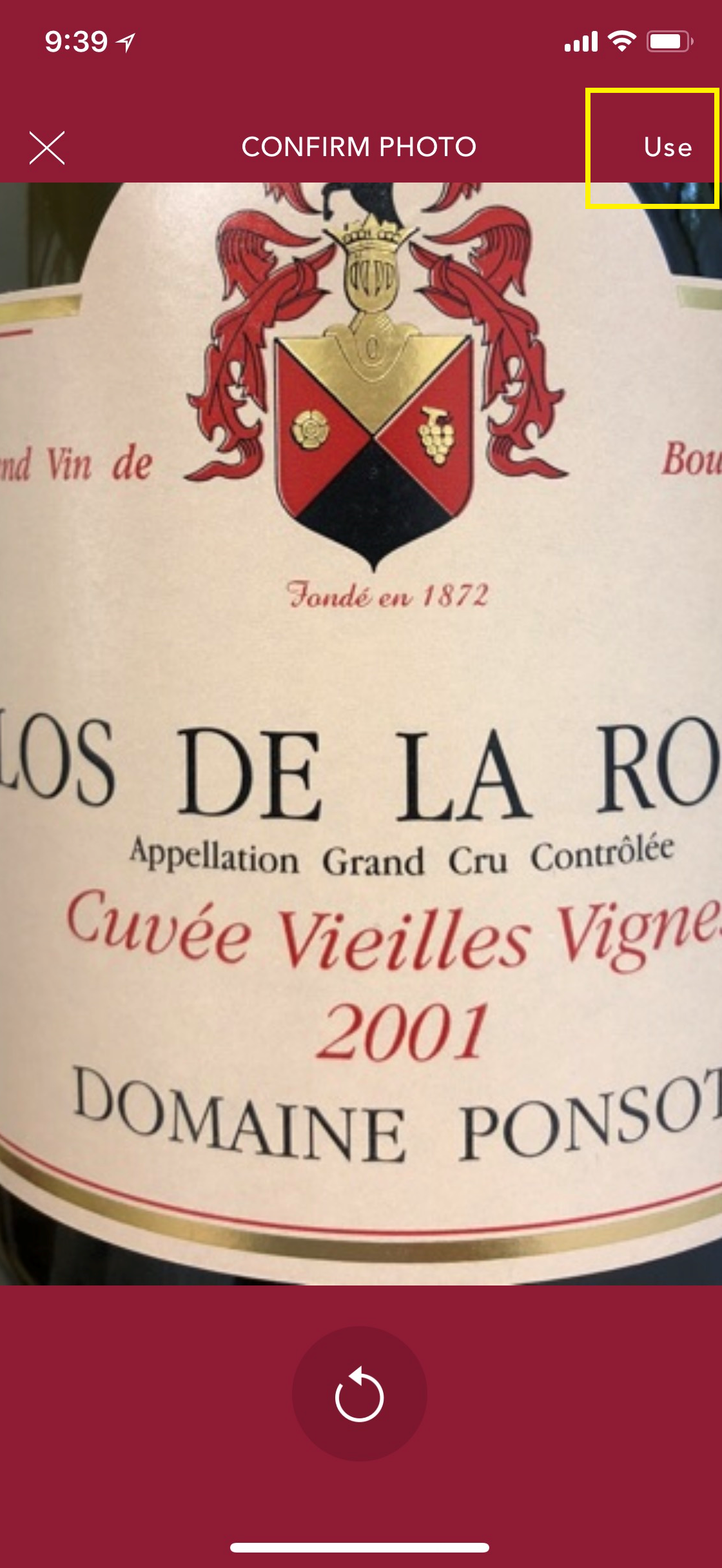 Next you will be prompted to confirm the wine is matched correctly. In some cases, you will see the correct wine but the incorrect vintage or the correct producer but incorrect wine. In this case, answer 'NO' and you will have a chance to adjust the specific wine and vintage or search for your wine.
Tap 'Continue', and you will be brought to the product information page of your wine, where you can view scores, reviews, pricing information, learn about the producer, or take actions such as adding the wine to your cellar, adding a tasting note, purchase the wine, or add the wine to your wishlist to save for later.