To add a tasting note to a wine you first need to identify the wine you would like to rate, either by searching for the wine, scanning the wine label, scanning the Vinfolio barcode, or looking up the wine in Your Cellar.
Once you have identified your wine, tap the 'RATE' square on the product detail screen.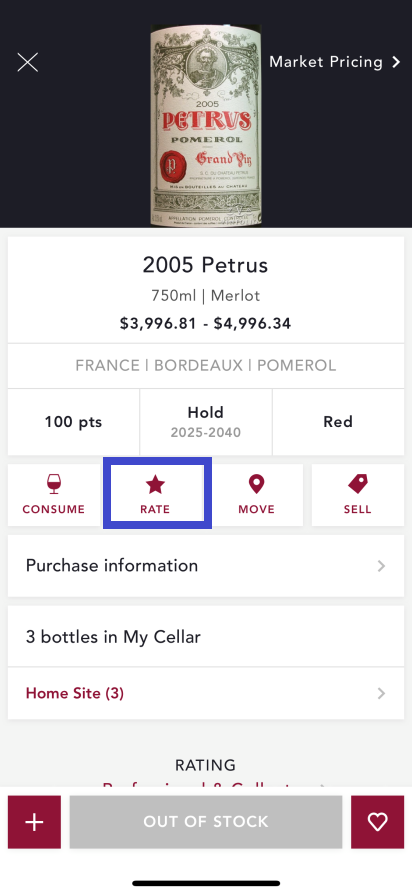 You will be brought to our tasting note experience, where you can rate drinkability, future drinking window, and add a score.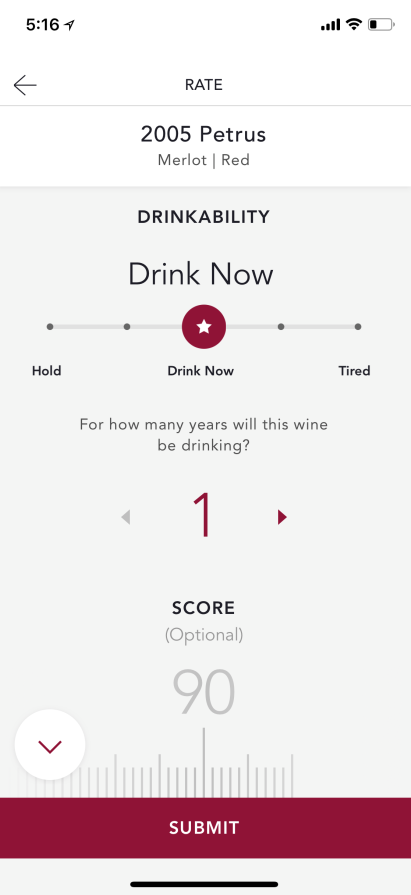 Before you submit your scores, tap into our unique 'TASTING NOTE' section where we guide you through the different dimensions of what a comprehensive tasting note might include and give you easy, one tap suggestions to complete your analysis.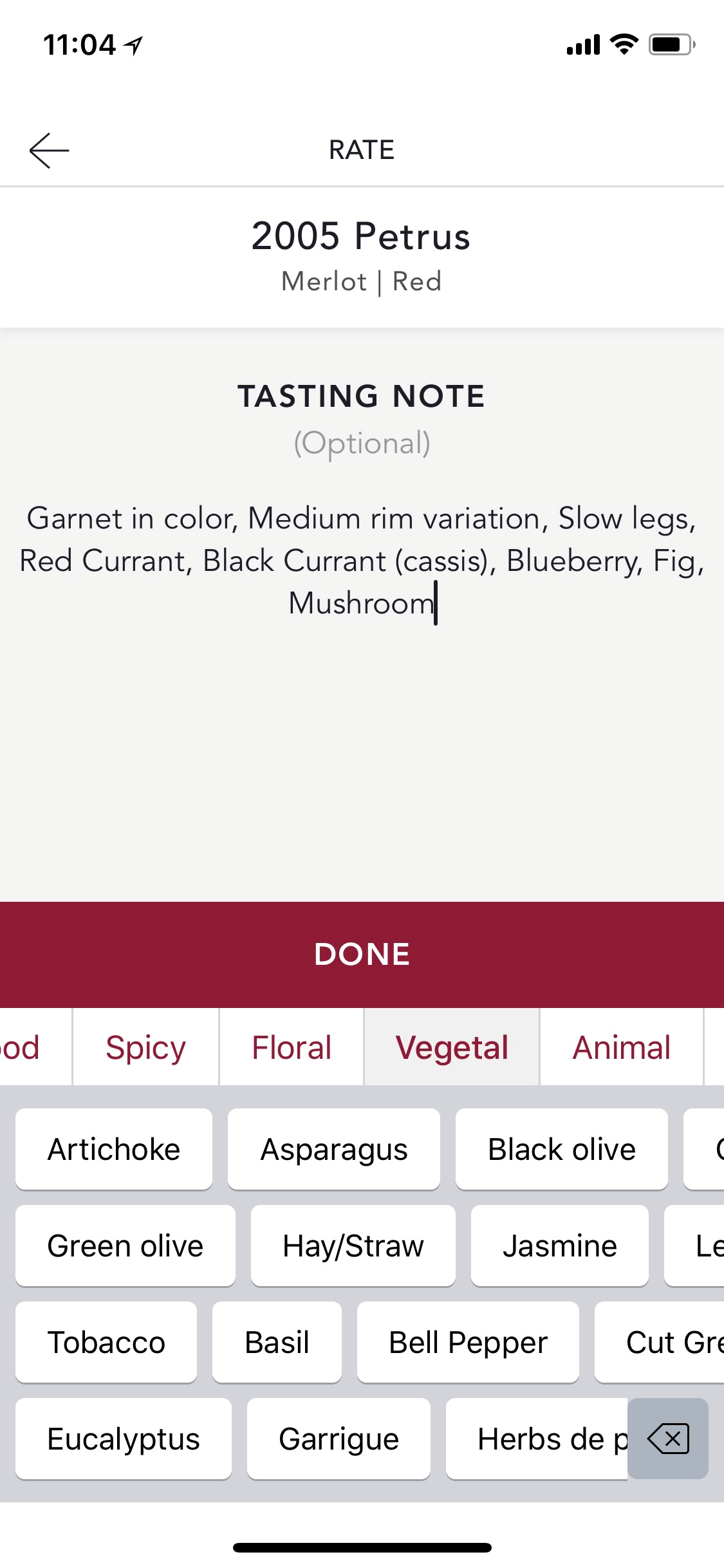 Once you submit your tasting note it is forever saved in your Vincellar account, and easily accessible at any time!