To upload an invoice you first need to identify the wine you would like to add the invoice to, either by searching for the wine, scanning the wine label, scanning the Vinfolio barcode, or looking up the wine in Your Cellar.
Once you have identified your wine, tap the 'Purchase Information' square on the product detail screen.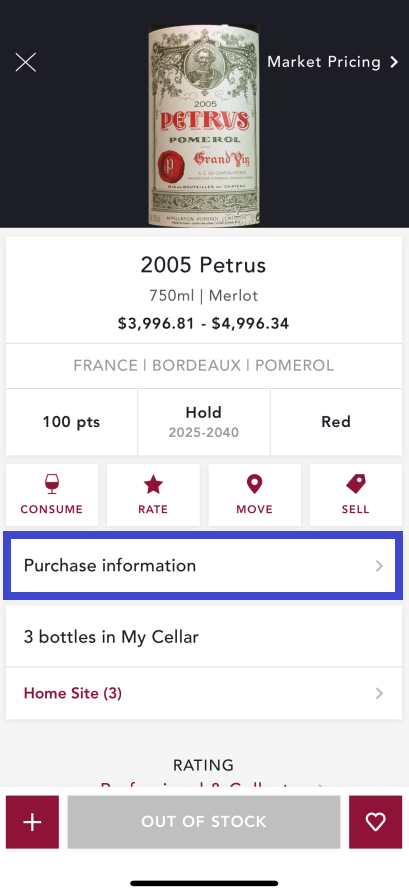 Tap 'Edit' in the top right corner of the Purchase Information screen. Fill in your invoice number and then tap 'UPLOAD INVOICE'. (Note that you will not be able to upload an invoice without first inputting purchase source and the invoice number).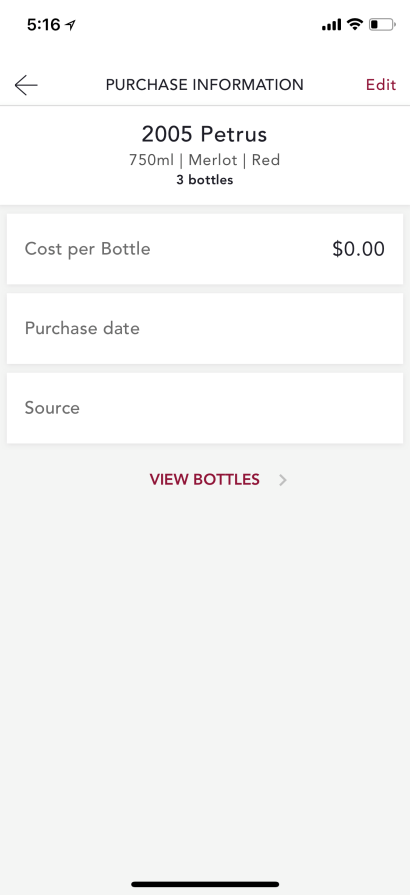 Select 'UPLOAD' to either take a photo of your invoice or choose from an existing image file. Tap 'SAVE' and you will now see a copy of your invoice in the Purchase Information field.