To search for a wine in storage, tap the 'MY CELLAR' icon on the bottom navigation bar in the mobile app. Use the carrots to navigate from Drinking Now to 'CELLARS', and then select 'Vinfolio Storage'. If you have many wines in storage, you can use the filter icon to filter your list and define your sort order. Once you identify a wine you would like to move, tap 'MOVE' on the product card.
Specify the number of bottles you would like to move. If you are moving multiple wines, select 'ADD TO CART', if this is the only wine you are moving, select 'MOVE NOW'.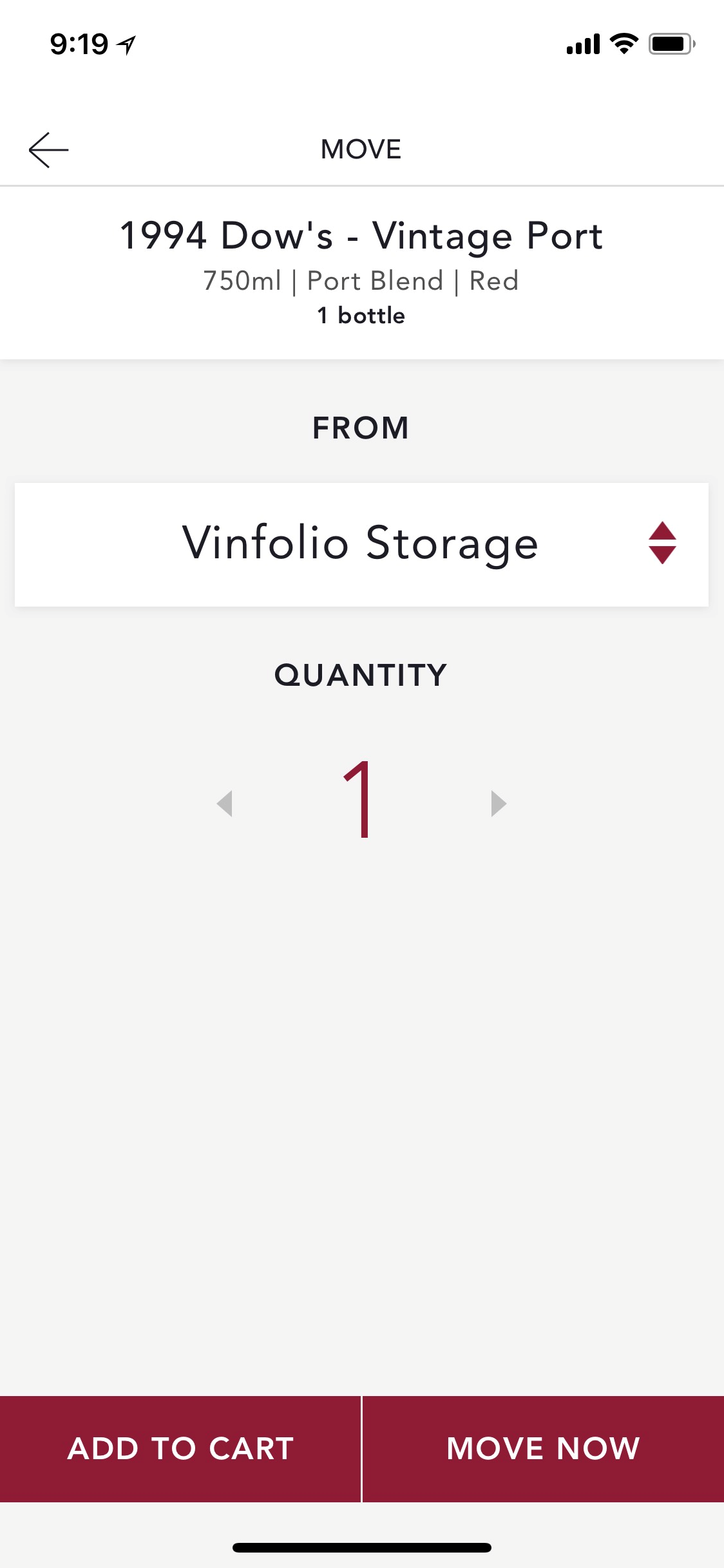 If you have added to your cart, you can continue to add additional storage wines to your cart to move them all at once. When you are ready to complete your move request, go to your shopping cart and navigate to the 'MOVE' tab of your cart.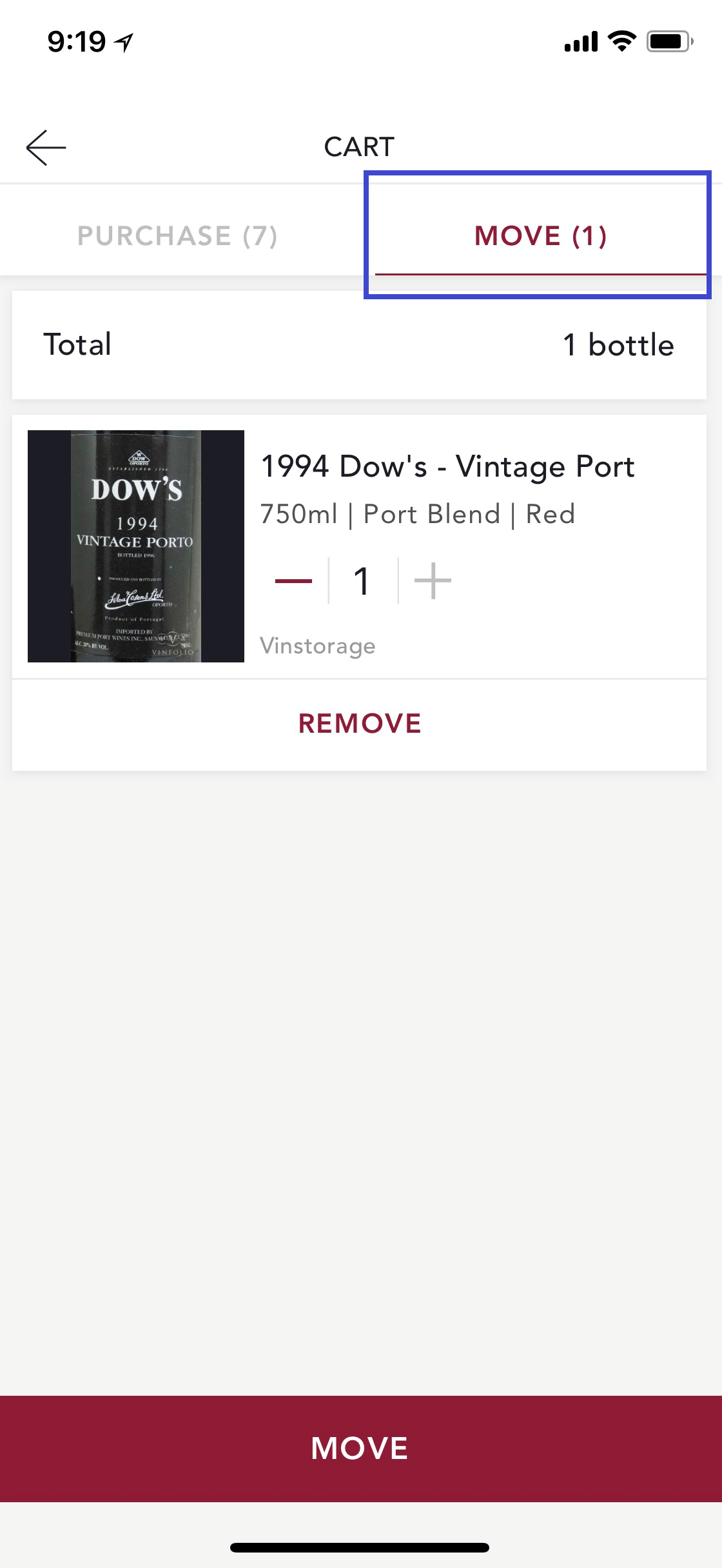 From here, you will checkout as if you are purchasing wine by specifying shipping information and delivery dates. We offer you the same flexibility when moving wines out of storage that we do when you purchase - you select your preferred delivery date and shipping type and we take care of the rest!