To search for detailed information in our database of over 150,000 unique collectible wines, tap the search icon in the bottom navigation of the app. Once on the search screen, you can select to search by typing the name of a wine into the search bar or exploring by region or varietal.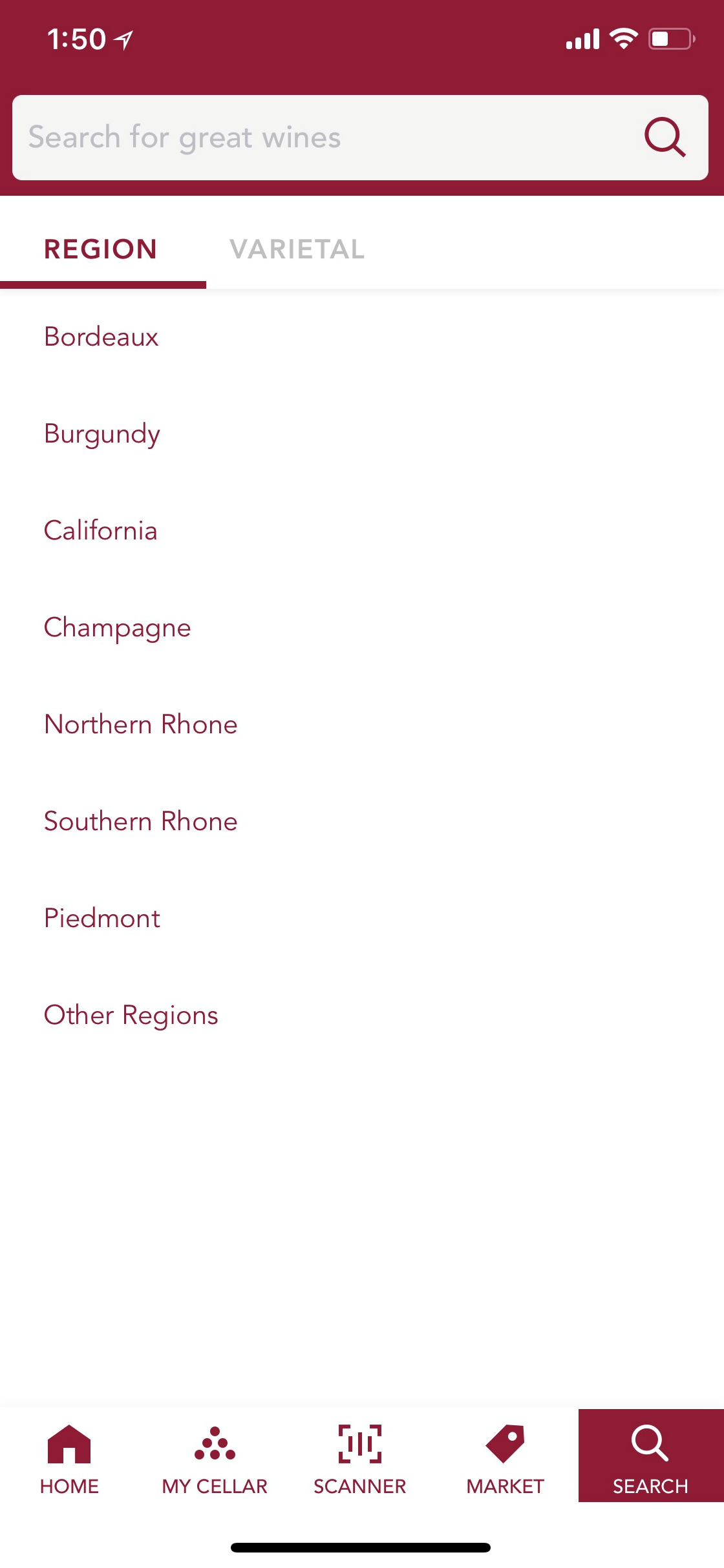 You can filter your search results further by tapping the 'Filter' icon on the top right. Narrow down your filters, set your sort order, and tap 'Done' in the top right corner. Reclick the Filter icon to adjust your settings.
When you have found the wine you are looking for, tap the product card for detailed product information, where you can view scores, reviews, pricing information, learn about the producer, or take actions such as adding the wine to your cellar, adding a tasting note, purchase the wine, or add the wine to your wishlist to save for later.