To print barcodes you first need to identify the wine you would like to print barcodes for, either by searching for the wine, scanning the wine label, or looking up the wine in Your Cellar.
Once you have identified your wine, tap the cellar site square on the product detail screen that you would like to add racking details for and then tap 'VIEW BOTTLES'.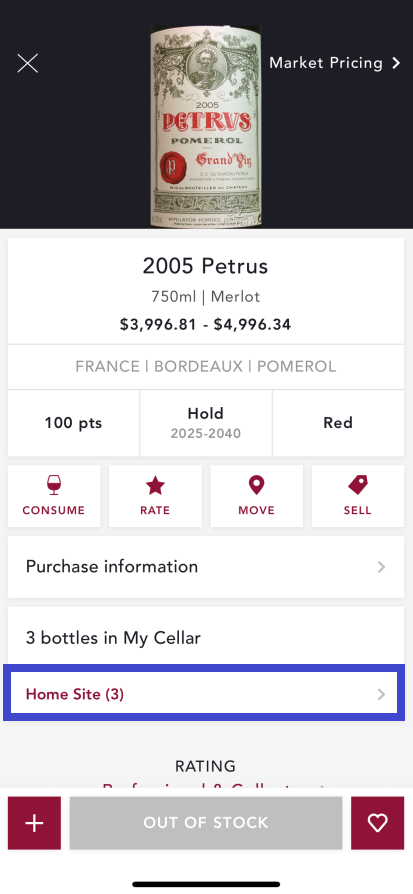 Tap 'Barcodes' in the top right corner of the screen, and select the bottles you would like to print barcodes for. Tap 'NEXT'.
You will have the option to print barcodes yourself or to have Vinfolio print barcodes and ship them to you. If you request barcodes from Vinfolio they will be sent in the mail and you will be charged approximately $0.30 per barcode. If you select to print barcodes yourself, you will be prompted to connect to your printer. If you need help with either option please contact us at service@vinfolio.com.